Clair Pease
Conservative Businesswoman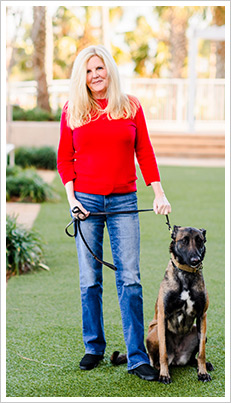 Clair Pease, a self-taught, self-made Bay County businesswoman has been living and working in our community since 1993. She's found success in everything from fishing charters to commercial laundry services to general contracting. She was even the first female firefighter in LaGrange, Georgia back in the early 1980's.
Today Clair is the CEO of Emerald View Resorts specializing in Condominium Management and Rentals.
Parallel to her passion for the construction and development industry, Clair Pease is passionate about protecting and helping children and families in distress. She is a past board member and now honorary board member for the Children's Home Society of Florida, Emerald Coast Division; the oldest, largest and most respected non-profit statewide provider of social services to children and families in Florida.
Clair also gives back to our community in other ways, donating her talents to Habitat for Humanity International, Wounded Veterans, local public schools and Bethel Village to name a few of the many groups she's involved in. She's also served on the Planning Board of Panama City Beach, Chairman of the Tourist Development Council and is a member of the Community Redevelopment Agency.
Clair is a mother and grandmother who currently lives on Panama City Beach with her dogs Ava and Cadau, and her cat, Angus.